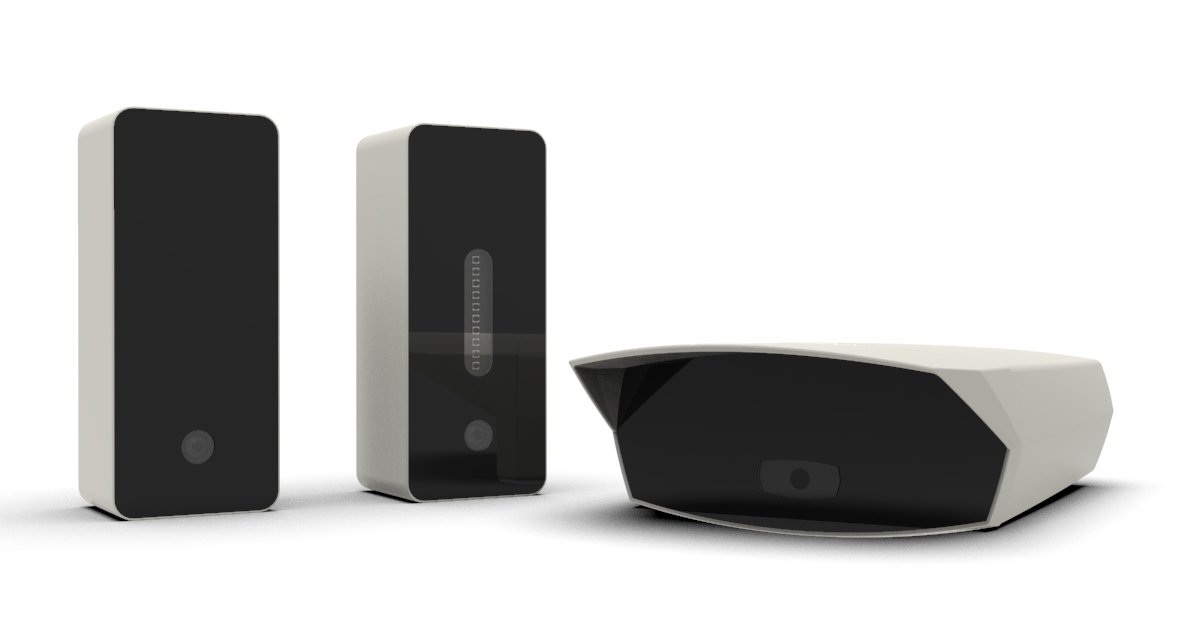 ALL-IN-ONE ANPR CAMERA SYSTEMS
The X-Series is the AVUTEC complete product line of multi purpose ANPR cameras. With unprecedented computational power, the X-Series features state of the art edge computing.
The X-Series product line contains 5 different models, that all have their own distinctive specifications. The product line can be divided into two main categories.
The first category contains camera models designed for LPR and additional deep learning tasks to extend ANPR with contextual data. This category offers both models for standalone installation and models that can be built-in. The second category contains the camera model, that is specialised in real-time video analysis, performing deep learning tasks of all kinds.
All ANPR camera models perform various deep learning tasks in parallel, execute additional data analysis and connect with any third party system to share the end results.  While computationally equal, their differences offer a model for each project.
ANPR-X: LICENSE PLATE RECOGNITION AND MORE
The three Gatekeeper-X models are designed for ANPR-X, the AVUTEC AI license plate recognition package. ANPR-X gathers comprehensive vehicle information to look beyond license plate recognition. It implements contextual intelligence and additional image analysis to augment ANPR. The ANPR-X recognition results offer all the information required for more fine grained and sophisticated applications.

Gatekeeper 410X & 1250X
The Gatekeeper 410X and Gatekeeper 1250X are engineered to capture license plates in areas where vehicles are passing with moderate to city speeds.
The IR sensitive camera, IR LEDs and daylight filter ensure high accuracy LPR in all weather and lighting conditions.
The onboard colour sensor and the neural processing unit pave the way for complementary deep learning tasks.
Gatekeeper TraffiX
The Gatekeeper TraffiX is designed for speed. Recognising license plates of free flow traffic is what the Gatekeeper TraffiX does best. Reading rates of a stunning 70fps are reached by it's fast IR sensitive camera and neural processing power. To fully use it's internal power, the device performs vehicle and situational analysis in parallel.
The Gatekeeper TraffiX offers recognition technology where accuracy, speed and automation are essential objectives.
POWERFUL AND COMPACT VISUAL INTELLIGENCE ON THE EDGE
The Module-X range completes the X-Series with two additional models: the Module-X IR and the Module-X 3D.
Modern looks, a sleek design and neural processing power turn both models into discreet devices with great sensory abilities.

Due to its many mounting options, the Module-X IR and the Module-X 3D can be mounted on a wall, ceiling or pole. Mounted on any fixed infrastructure, they performs their tasks in a discreet manner.

Both models can be built into a terminal or access control peripheral by any party. Mounted on top or built into a scan car it performs mobile recognition.
Module-X IR
Mounted or built-in, the Module-X IR is designed to perform both ANPR-X and deep learning tasks. The dual camera system is equipped with a daylight filter, a P-iris, synchronized IR LED, an IR sensitive and a colour sensor. The hardware configuration is ideal to capture license plates under all weather and light conditions, while at the same time run a deep learning task.
Module-X 3D
Designed for deep learning and 3D analysis of stereo view video, the Module-X 3D is equipped with two colour cameras and AI analysis technology. The visual sensors are precisely positioned to percieve depth. The Module-X 3D pairs this information with deep learning algorithms to analyse, locate and detect people or track objects and movements in real time. 3D depth information is translated into the exact location of an object in the real world.
Powered by its multi-purpose hardware and computational strength, the Module-X 3D runs an unlimited variety of recognition modules. Its generalistic character offers the choice to either detect and classify objects or people, calculate their exact 3D position or interpret their pose.
RUN MULTIPLE DETECTION ALGORITHMS IN PARALLEL
Deep learning and computer vision techniques have evolved enormousely during the last decade. They have become reliable techniques in an increasingly more intelligent world. Computationally heavy, these techniques needed transformation to ensure smooth on the edge operation. Optimised for real time edge performance, the AVUTEC recognition modules ensure a smooth on the edge performance to implement AI in smart solutions.
INTEGRATION WITH ANY OTHER SYSTEM
Ready-to-use and custom made connectors
To unlock visual intelligence and make it accessible for businesses all models come with a FTP-server, webservice and database module. A wide range of specialised software connectors to  VMS, POS, loyalty, PSIM, SMS, Access control and other management systems is available. Designed for connectivity, the AI cameras of the X-Series implement ANPR and video content analysis in any third party (eco)system.
CUSTOMIZABLE FUNCTIONALITY
Each project asks for a different solution. An AVUTEC camera system is designed with flexibility and customizability in mind. A Gatekeeper-X can be configured to meet those demands. Modular software and high capacity hardware provide the base for a tailormade device.
CortexDashboard
The AVUTEC detection dashboard is an online data service, informing both system managers and users about the detection events of all their installed Gatekeepers and Cortex devices. The dashboard shows comprehensible graphics and statistics based on all AVUTEC video content analysis.
Operate electronic devices
Built-in interfaces with Wiegand, RS-485 and OSDP enable connectivity with any access control system. IO pins on the back of the camera system operate any electronic device. On predefined conditions all X-Series models open barriers, start the specified car wash program or display text on a LED panel.
Triggers and alarms
Besides opening a gate, a recognised license plate is able to trigger client specific actions. The basic idea of triggers and actions is simple: If this happens, then do that. Without extensive integration efforts, the rule engine within CortexFramework implements complex and customer specific behavior.
REMOTE MANAGEMENT AND EASE OF DEPLOYMENT
Remote management and ease of deployment have always been a priority. The combination of CortexFramework's modularity, CortexClient's drag-and-drop graphical interface and management tools plus the remote access tool, CortexConnect, result in a complete set of tools to facilitate every installer and integrator.
CortexClient
CortexClient, the AVUTEC graphical interface to manage, monitor and configure CortexFramework, comes with every AVUTEC product. It lists all devices in one environment making it easy to navigate between different devices on several locations. Per device it offers an extensive set to configure and monitor its settings for optimized performance.
CortexConnect
To simplify accessing CortexFramework devices we developed CortexConnect. CortexConnect is our remote access tool to connect to devices running CortexFramework without the need for port forwarding, opening firewalls or setting up a VPN connection. CortexConnect facilitates high quality support from behind a desk.