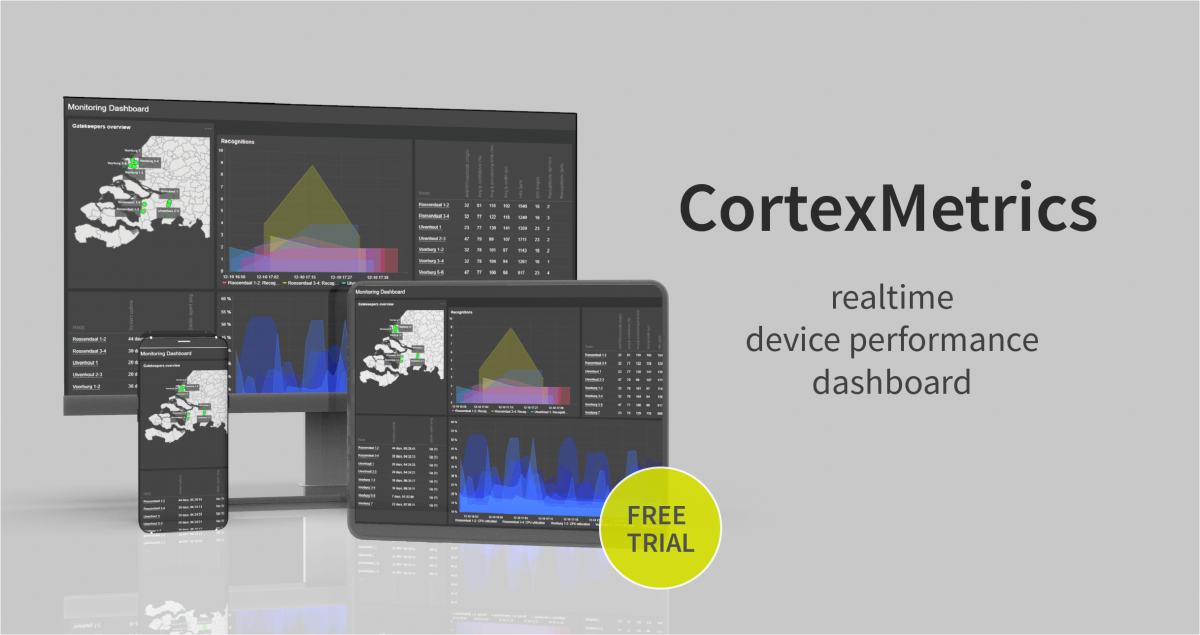 AVUTEC is pleased to introduce a new service in its product portfolio, called CortexMetrics. The service offers an online dashboard to monitor the performance and operational status of all your installed Gatekeepers and AVUTEC devices. Once activated, it can be viewed from any browser on any device.
CortexMetrics visually presents key performance indicators (KPI), metrics and key data points to monitor the health and operational status of all installed AVUTEC devices.
It is a Cloud based platform to track down technical incidents, be informed about the current operational status and receive notifications via SMS or email, in order to proactively solve technical issues.
Device metrics can be divided into two categories. The first category contains metrics to inspect the health and hardware performance of the devices. It displays network, memory, CPU, GPU usage and technical status. The other category shows actual and statistical recognition results. Those metrics inform about the recognition and video image analysis performance.
The dashboard is an irreplaceable tool for any system/operations manager, integrator or installer. It provides a quick overview of device performance by collecting, grouping, organising, and visualising the device's relevant metrics. The layout of the dashboard can be adjusted to display the results you would like to see at first sight. Notifications can be configured to meet your requirements.
Curious about the dashboard? Our sales department will gladly answer all your questions and set up a free demo account for you. Please contact AVUTEC at [email protected] or +31 88 2444 010.